The past week has been interesting. I had to sit for two midterms for my neuroscience and organic chemistry classes, write an essay for my history class while having to maintain my other on-campus commitments. As you can already tell, I was extremely overwhelmed by the time it was Friday afternoon and I dragged myself out of lab lecture. To top it all off, I spent a good portion of that week sleep-deprived and sick. My caffeine yield for organic chemistry lab was terribly low and as someone who tries to set a benchmark for her work, I was extremely demotivated. However, I decided to treat myself at the Cheesecake Factory as I finished the final episode of my favorite show "Parks and Recreation." The next day, my hell mom, Ariella Gifford '19 took me apple picking. It was something that I had never done before and naturally, I was indifferent to the hype that was going around campus about Linvilla Orchards.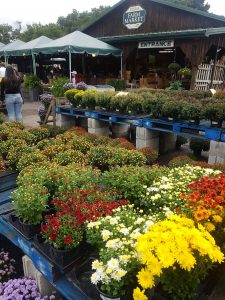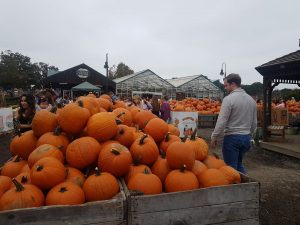 In what seemed like the cutest little town, Media, PA, Ari and I drove our way into the orchard. It was a Saturday morning and we were greeted by a hoard of families. What I probably adored the most from the day was the little children who would frolic around the orchard with wonder in their eyes. Ari made it a point that I had my first ever funnel cake and it completely blew me away.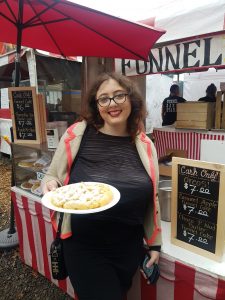 Our first stop was at the hay ride that drove us through the orchard – we saw pumpkin patches, a vegetable patch, strawberry patches, corn fields as we paved our way through the magnificent orchards. The wind blowing against us was probably the highlight of the ride because being the romantic that I am, with every breeze that hit me I felt more liberated.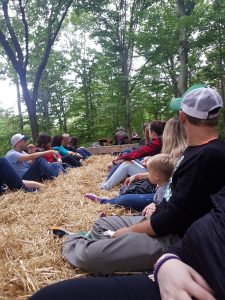 Having entered a somewhat "zen" mode we made our way to the apple fields next. I was lost in a myriad of granny smith and fuji apples for a good hour. We ended the day with picking out a pumpkin to carve and with apple cider doughnuts.

That evening, the Asian Students Association at Bryn Mawr and Haverford arranged a cultural night showcasing Pan-Asian, South-Asian, South-East Asian and East Asian cultures. The evening was filled with relearning to embrace my cultural roots as the dancers in Mayuri and Afreen – two prominent Bi-Co South-Asian dance groups – graced the floor with various genres of Bollywood Music. There were performances by Choom Boom, several solo artists who danced to traditional Chinese music and by a very talented gymnast (who is currently a freshman here). Alex Lu – a spoken word poet from Los Angeles spoke to us about the struggle of immigrants in order to make a life for themselves in America, about the the need to fight not only for ourselves and our dreams but for our families too and most importantly about belonging. The night ended with a fashion show highlighting the traditional/ethnic wear all over Asia.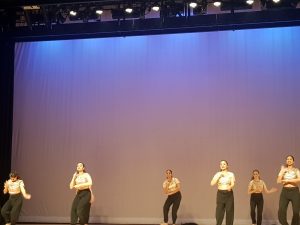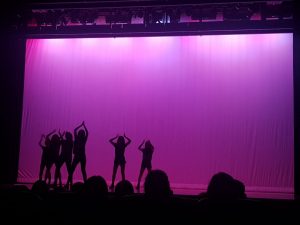 This week, I have a literature review due for my Social Epidemiology class and am doing infra-red spectroscopy in my lab for organic chemistry. I will also be organizing the Pre-Health Society's first meet-and-greet for the semester. Organizing events, and acting as outreach really does strengthen one's ability to coordinate themselves in a group. Thankfully, the upperclassmen who are on the e-board for this club are the nicest of souls. Going forward, I am excited to welcome fall break with open arms. I will be staying on campus because I intend to catch up on readings and to work at the Phebe Anna Thorne School. I am looking forward to rediscovering Bryn Mawr in a good light again because although academia can be hard, it is broadening my horizons in ways that I never thought was possible.