Hi there! Thank you for stopping by! I am Mayisha Rahman, she/her, Class of 2021. I was born and raised in Dhaka, Bangladesh and am studying biology and public health.
Follow me on Instagram (mayisharamen) or add me on Facebook to get your BMC related queries answered!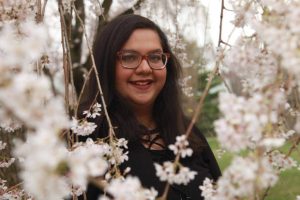 Here are a list of my favorite things to do at Bryn Mawr:
1. Taking pictures with the cherry blossoms
2. Studying by the cloisters and in Park Science
3. Eating in New Dorm Dining Hall
4. Working in Collier library and Dr. Greif's research lab. I work with chicken embryos!