I declared my major in biology earlier in the week after much debate. The human body and its various intricacies have never failed to amaze me ever since I was a three year old trying to convince her micro-biologist grandfather to let her look through his microscope. I came into college thinking that I would be a biochemistry major and molecular biology major but owing to the diverse list of courses that Bryn Mawr offers, and with my interest in health systems, I started to develop an interest towards public health. Although Bryn Mawr does not provide public health as a major, the Bi-Co Health Studies minor is a good alternative.

As I have mentioned earlier, in order to get approved for study abroad next semester, I have decided to focus more on some of major and college-wide requirements this semester. Hence, the decision to take on five classes seemed like an impossibly possible task. I have a wide array of courses this semester that range from STEM to the humanities and an intersection between the two.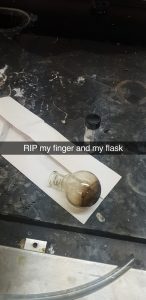 Organic Chemistry I – the academic life of a pre-med in their sophomore year seems to revolve mainly around this course (a trend that I've seen amongst most upperclassmen and my fellow classmates). My instructor for this course in Dr. Maryllen Nerz-Stormes and is probably the entire class's biggest source of motivation. We have an exam coming up on conformation analysis, acid-base reactions and resonance – and like for any other exam, my study group sessions are in full swing. This course also has a lab component that undergraduates can do with post-baccs. Orgo lab is fun – I've learned several new techniques this year and have made my fair share of mistakes while attempting to conduct my experiments.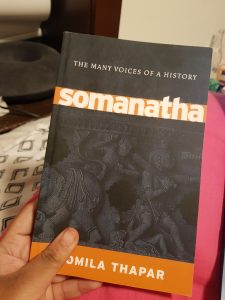 Topics in the British Empire – this 200-level reading and discussion based history class taught by Professor Madhavi Kale, focuses on the history of colonised India and the different perspectives/events that led to the birth of independent sovereign nations as a result. As a Bangladeshi, my knowledge regarding the matter is not as broad as it should be and it's very interesting to see why things came to be the way they are now and how history aids us in being able to understand that. We're reading accounts by James Mill and a book by Romila Thapar currently and are analyzing the various ways in which a historian chooses to contextualize a given time period in history. 

Introduction to Health Studies and Social Epidemiology (at Haverford) – Both of these classes are to be counted towards my minor in Health Studies. The intro class, taught by Dr. Susan White,  focuses on the mechanism, representation and social structures of various diseases – currently, we're going over influenza. Visiting professor Anne Montgomery, teaches Social Epidemiology and it is probably one of the most interesting classes that I have ever taken. We try to analyze various social determinants of health and read extensively in order to gain a better understanding as to how they may contribute to the theoretical model of how the social world gets under our skin.

Introduction to Neuroscience – this 200-level biology course taught by Dr. Karen Greif is probably my favorite amongst all the courses that I am taking this semester. Although very challenging in terms of the depth of material that one has to remember, it is fascinating to see how the smallest of neurobiological processes tend to have such complex mechanisms. I personally like writing bi-weekly blog posts that discuss a neurological topic highlighted by an assigned Scientific American article. Not only does further research on the matter enable us to understand how neurological experiments are conducted, they also assist in making us realize how intricate the the higher-order functions of the nervous system truly can be.
It is very difficult to find a balance between my academics, work-study commitments and off-campus volunteering engagements. However, I have realised that the key to not be overwhelmed by the girth of assignments and responsibilities that I have to live up to (mainly this coming week) is to work happy. If something is worth doing, it really is worth doing well. Surrounding yourself with like-minded people who will act as your support system, eating healthy, getting proper sleep, ( 5 AM yoga, in my case), going out into the city from time to time to appreciate what's beyond Bryn Mawr might make the work load somewhat manageable.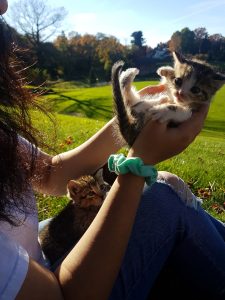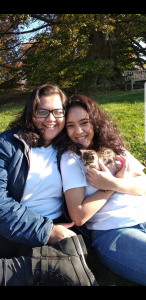 I really do hope that the rest of the semester is a smooth ride for us all. We're almost approaching Thanksgiving break!